Xilo-reportage. Telling the memory 2016
Experimental illustration workshop with photography and woodcut
As an ideal storyteller's poster each participant will realise illustrations in woodcut
technique, to create the iconography of a personal trip into memory.
Each participant will work on a story from life experience, personal or perceived, and will bring a little text about it.
The story can be of any kind, from a simple tale about making the coffee in the morning, to an event of epic proportions: be free, the path has many possibilities.
The stories will be divided into scenes according to the technique of illustration and theatre plays, experiencing new fields and new possibilities.
The aim is to move the emotions of a private experience in to a "universal" one.
During the workshop, each participant will be given the skill to realise colour woodcuts, from drawing to print, to be used as a poster telling the story or become the pages of an illustrated book.
We will experiment and play a lot with images and, almost daily, there are plans to go on excursions to take pictures that will be used for the works: from the castle of Montefiore to the harbour in Cattolica at sunrise, from a village festival to the countryside market. Anything along a creative path that goes from photo-reportage to woodcut.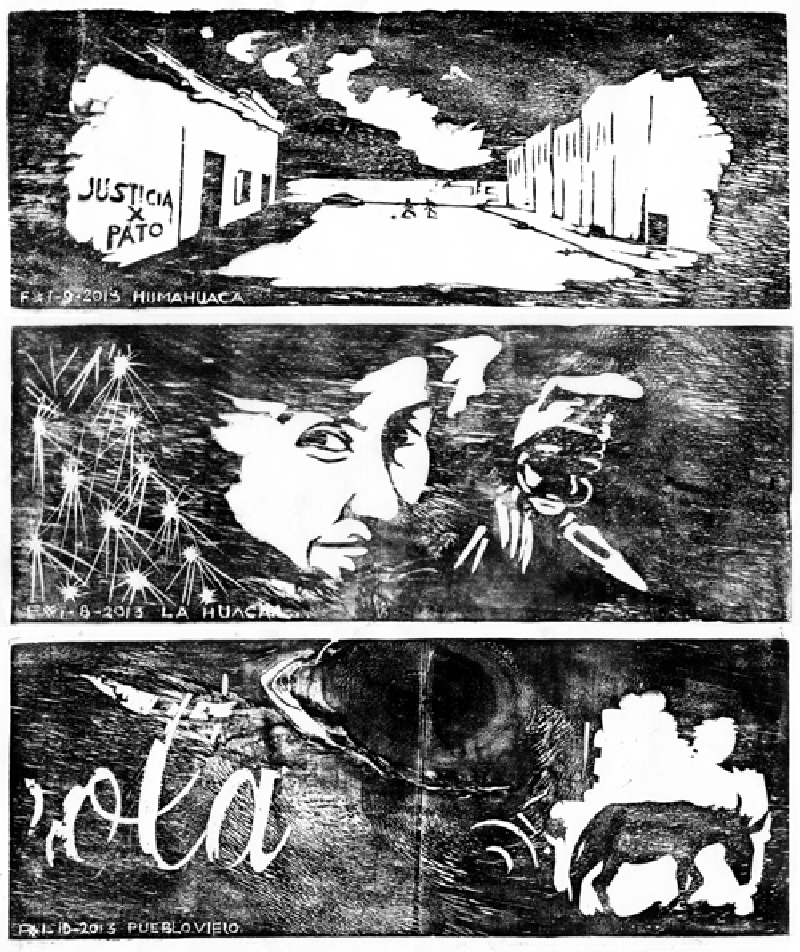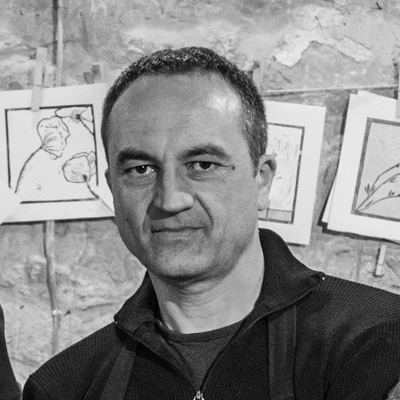 Umberto Giovannini is a multidisciplinary artist with a specific interest in printmaking. He has a passion for woodcut, for which he has developed some personal intaglio and printing techniques. Founder member of VACA, he is the director of the Opificio della Rosa a low environmental impact graphic centre. His practice is complemented with teaching on BA courses in Graphic Design and Printmaking since 1991. At the moment is Associated Lecturer in Graphic and Communication Design at Central Saint Martins, University of the Arts London and Visiting Professor at Rome Academy of Fine Arts.
www.umbertogiovannini.it
This workshop is suitable for beginners and professionals
Language: Italian-English
14-day workshop from July 28 – August 10, 2016
Location: Castle of Montefiore
Hours: 10-13 / 14-18 (very flexible)
Cost: EUR 400
Course scheduled for a maximum of 12 students (for the first 5 students accommodation is included).
Materials and tools necessary for the workshops are included in the cost of the course and will be provided for each participant.
N.B.
A summary of the story of 1-3 pages has to be sent a few days before the workshop at the following address: info@umbertogiovannini.it
Something to take photographs: the phone is fine.
General information
participants should bring their own drawing equipment and suitable clothing to work comfortably.
Usually at lunch time we eat together in the park nearby the castle. Everyone brings their own food; water and wine are always available for everyone.
A certificate of attendance will be awarded at the end of the course.
There is a limit of 10 places per workshop
5 participants are needed for the course to operate
If the course has insufficient participants to run, those already enrolled will receive a full refund of the amount they paid at registration.
Participants who have registered but find they can no longer attend will be refunded half the registration fee providing they notify us at least 20 days before the course commences.
Early registration is recommended in order to secure not only a place on the course but also accommodation in Montefiore Conca.