Litograffi. Lithography on polyester and drypoint on plexiglass
The aim of this 5-day workshop is designed for those who have an interest for the printmaking techniques with a special attention to the experimental one.
Every participant will make a booklet with images realized combining lithography on polyester and drypoint on plexiglass.
Lithography is the printmaking technique that has always had the greater affinity with book illustration.
Lithography on polyester is a new process that allows the use of the direct drawing on the plate and a photography transfer: you can draw with instruments like Biro pen and several variety markers and transfer black and white pictures.
Drypoint: the second step of the workshop is to use a perspex plate as a second matrix, engraved with drypoint who will be printed on the lithograph one. With the strong and captivating drypoint marks you will add en extra value to the composition.
Each participant is asked to bring a brief history and some ideas to design the booklet.
At the end you will print little edition.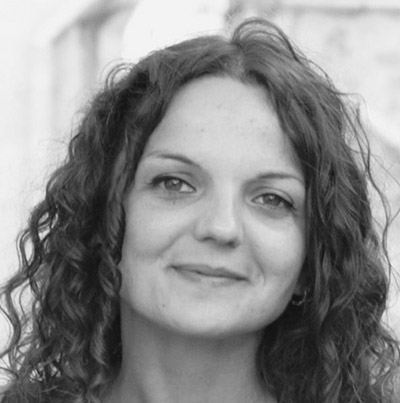 Gianna Bentivenga, she graduated from the Academy of Fine Arts in Rome. Since 1997 he began to devote himself to engraving. In 2006 he obtained a study to Kunsthaus Tacheles in Berlin where he will remain for a few months and will allow her to get in touch with many artists from around the world for a meaningful comparison in the field of art. In 2013 constitutes the cultural association INSIGNA where periodically organizes workshops aimed at disseminating the graphic art in all its aspects and also to the artist's book typography. She has participated in several national and international events artisctiche.
She currently lives and works in Rome.
Attualmente vive e lavora a Roma.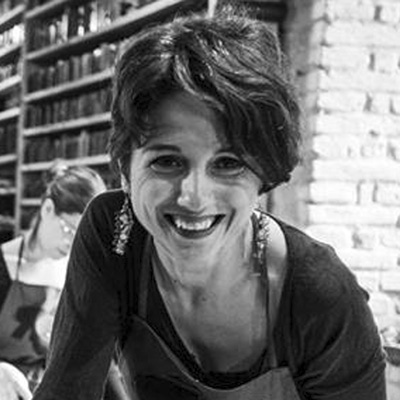 Born in Stigliano (Matera), she moved to Rome to attend the Academy of Fine Arts. Her love for printmaking takes shape in pure drawing and etching. Her prints and artists' books are on show in Italy and abroad and are part of collections such as the Albertina in Vienna and the National Institute for Graphics in Rome. She is a founding member of the Insignia in Rome, engaged in promoting and producing artists' books and prints, and is a member of the board of directors of the Associazione Incisori Contemporanei. She lives and works in Rome where she teaches Printmaking at the RUFA, Rome University of Fine Arts and at the Ornamental Arts' School of the Municipality of Roma San Giacomo.
This workshop is suitable for beginners and those with some experience
Language: English-Italian
5 – day workshop 26 al 30 July 2017
Location: Castle of Montefiore
Timetable: 10-13 / 14-18
Cost: Euro 300 (concessions: students and under 26, euro 250)
Materials and tools necessary for the workshops are included in the cost of the course and will be provided for each participant.
General information
Participants are advised to bring your own drawing set, and clothing suitable for work in comfort, dirty, etc.
Usually at lunch time we eat together in the park nearby the castle. Everyone brings their own food; water and wine are always available for everyone.
A certificate of attendance will be awarded at the end of the course.
There is a limit of 10 places per workshop
5 participants are needed for the course to operate
If the course has insufficient participants to run, those already enrolled will receive a full refund of the amount they paid at registration.
Participants who have registered but find they can no longer attend will be refunded half the registration fee providing they notify us at least 20 days before the course commences.
Early registration is recommended in order to secure not only a place on the course but also accommodation in Montefiore Conca.