Cards of the interior. Paper-making and relief-print workshop
In this workshop each participant will be given the skills to make handmade cotton paper through the ancient manufacturing process and will investigate 3 different techniques:
– a black sheet made with embossing
– a white sheet with an original watermark made by the participant
– a white sheet with a red woodcut that each student will design, carve and print
This workshop is dedicated to paper making through some of the typical languages and media used: the paper as a container of stories, as a cradle for our emotions and confessions, in an experience that will not only be focused on the techniques but also to the exploration of intimate and mysterious areas of our inner selves.
We will play in this journey of our inner part by metaphorically riding three horses, a black one called Nigredo, a white one called Albedo and a red one called Rubedo.
They possess the fundamental laws of the 3 alchemical inner path we will discover during this experience and that we will use to create our hand-made paper.
You will make a black paper to talk about Nigredo: a inner path linked to the self-reflection and destruction of all the masks that hide our psyche in the darkness and that prevent us from living our essence.
A "tactile" image created with the use of pressure or through dot-making will tell the story of black paper.
A white paper will be for Albedo. This is the inner path in which the individual lets the previously destroyed parts dissolve and leaves room for a new awareness of themselves. A new something begins to emerge that is as delicate as an image seen against light. We will use for this inner path a white paper made with watermarks.
A white paper printed in red is for Albedo: the passage connected to light and fire. Here, the individual no longer experiences the separation between themselves and the other, because they understand that inside them is the same source of life that connects us to the universe.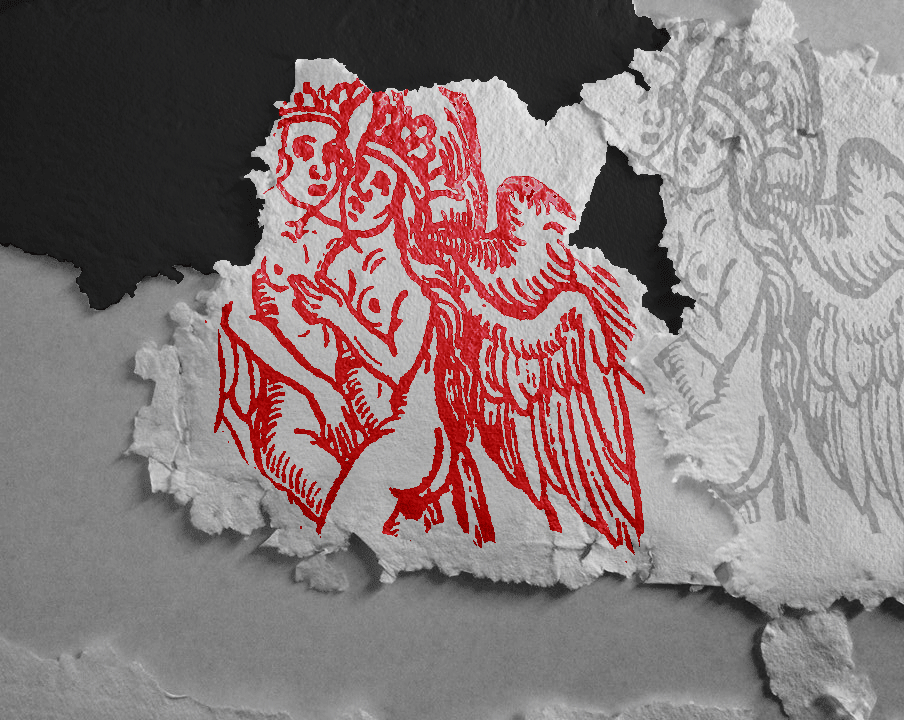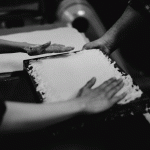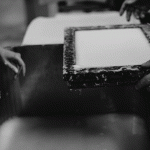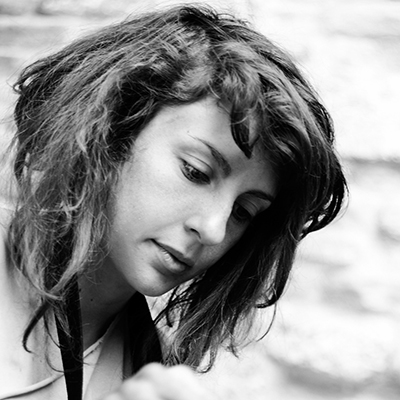 Veronica Azzinari was born in Milan in 1986 and graduated in 2006 in the Animation Film at ISA, Scuola del libro of Urbino.
In 2011 she began a personal research through the technique of intaglio.
Since 2010 she exhibited in various cities in Italy, publishes for magazines such as "Lo Straniero", "La Lettura" and " I Quaderni del Teatro di Roma" and works as an illustrator with some groups of the Italian independent music scene.
He leads the laboratory of intaglio at "Corte della Miniera" in Urbino.
"To Dig", a slow gesture to retrace the human and not human mark, for stay in unexplored area and go deep. This is my attitude in life and in art, like a ritual that find its cradle on etching. From the furrow surface the origins maps were I can place the stories of the plants, mountain, wind, water…the alphabet of the nature. I "gather" sign about our origin in the damp places were lives mosses and fern…they describe the story about the sea that was.
I use the etching techniques in experimental approach and I create the interesting meet between matter (mud, leaves, roots, mold….) and slab. I attend that the Natural matter release his trace on slab slowly. I use a ecologic acid and sometime I change the position of the natural matter. I print on handmade cotton paper. My paper seems irregular and scraped and call to mind an ancient maps.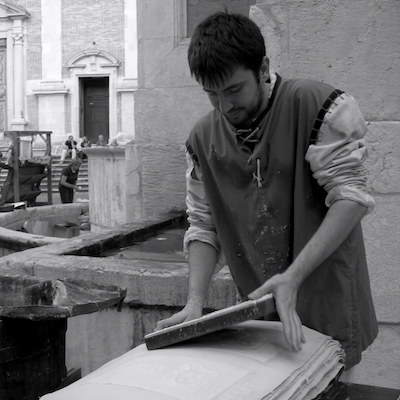 Lorenzo Santoni was born in Fabriano in 1991.
In 2012, for 6 months, he decided to take part of an internship at the "Museo della Carta e della Filigrana" in Fabriano, and then carrying on at the museum as a volunteer.
In 2013 (September-December) he attended the "Doing business with paper" class organized by UNESCO, Fondazione Merloni, ISTAO and Fondo Sociale Europeo.
From February 2014 he moved to New York for 4 months and worked at "Dieu donné NYC papermill", an artistic paper factory located in the Garment District of Manhattan.
After these experiences, in June 2014 he decided to start his own practice creating the "Lorenzo Santoni Handmade Paper" brand.
On January 2019 he started a partnership with "Viceversa Soc.Coop.".
My passion for paper making probably comes from the city I grew up in: Fabriano. A city known all over the World for its handmade paper procution and the historical Museo della Carta e della Filigrana.
It's thanks to the museum, where I took part of an internship, that I improved the manufacturing technic and mastered the first business bases.
Deciding to move to New York let me approach the paper making process with an artistic point of view, and all of these experienceses allowed me to offer my personal brand "Lorenzo Santoni Handmade Paper" in an entirely innovative way: my aim has been in fact, since the beginning but also thanks to the new partnership with "Viceversa Soc.Coop.", that of joining the concept of tradition, development and art in a single item, mine.
This workshop is suitable for beginners and those with some experience
Language: English-Italian
2 1/2 day workshop 4-7 July 2019
Location: Castle of Montefiore
Timetable: 10-13 / 14-19
Cost: Euro 250 (concessions: students and under 26, euro 220)
Materials and tools necessary for the workshops are included in the cost of the course and will be provided for each participant.
General information
Participants are advised to bring your own drawing set, and clothing suitable for work in comfort, dirty, etc.
Usually at lunch time we eat together in the park nearby the castle. Everyone brings their own food; water and wine are always available for everyone.
A certificate of attendance will be awarded at the end of the course.
There is a limit of 10 places per workshop
5 participants are needed for the course to operate
If the course has insufficient participants to run, those already enrolled will receive a full refund of the amount they paid at registration.
Participants who have registered but find they can no longer attend will be refunded half the registration fee providing they notify us at least 20 days before the course commences.
Early registration is recommended in order to secure not only a place on the course but also accommodation in Montefiore Conca.