Woodcut Reduction
The woodcut reduction is one of the most popular techniques both for the European and Japanese woodcut masters, because it is the woodcut technique which allows a playful and inventive approach step by step.
The name "reduction" comes from the working process: a woodblock is carved and printed in a number of copies. The same block continues to be carved and printed in register on the same sheet, with a different color, step by step, color after color, until the block is exhausted.
This technique is wonderful to create tonal effects, such as landscapes and figures, to obtain very soft gradations of chiaroscuro.
This technique is wonderful to create tonal effects such as landscapes and figures to obtain very soft gradations of chiaroscuro.
The the workshop will include invention of the drawing for reduction, its transposition to the block, and creation of the intaglio. Attendees will be taught to use a special body posture intaglio technique, in order to develop high precision and speed. Finally, will be taught the basic techniques of inking and printing, specific for this technique.
In reduction technique is very important the use of registration: in this workshop will be used double Kento derived from the Japanese printing technique.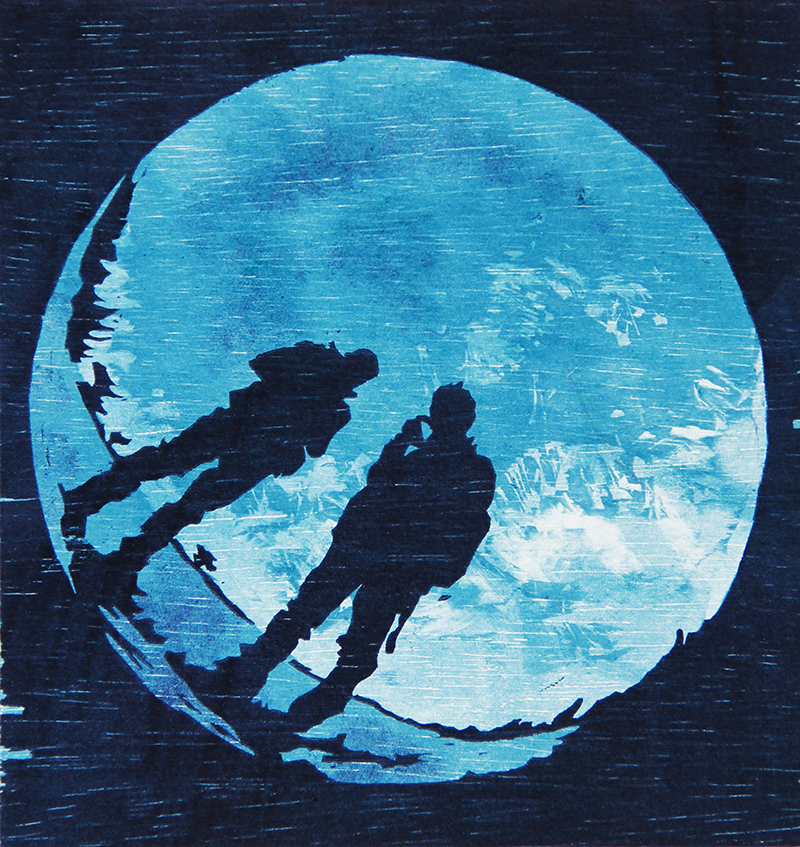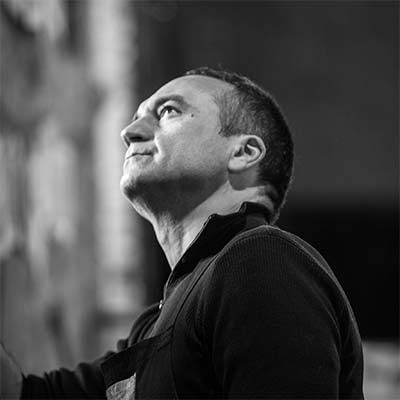 Umberto Giovannini
After studying Graphic Communication Design, he graduated from the DAMS in Bologna and began dedicating his time to graphic art.
He is a founding member of the art group, VACA.
Since 2009, he has directed the Opificio Della Rosa low-environmental impact printmaking centre.
He is in particular attracted to woodcut, in relation to which he has developed personal carving and printing techniques.
His prints and artists' books can be found in international collections.
His personal, study and research work is supplemented by teaching.
He is currently Lecturer at Central Saint Martins, University of the Arts London and Visiting Professor at the RUFA, Rome University of Fine Arts.
He is the president of  Renate Herold Czaschka Foundation dedicated to artist book and printmaking.
As a graphics historian, he has been called upon to organize various exhibitions and has planned a series of books dedicated to engraving and illustration.
umbertogiovannini.it
This workshop is suitable for beginners and those with some experience
Language: English-Italian
2 1/2 day workshop 10-12  July 2020
Location: Castle of Montefiore
Timetable: Friday 14-18, Saturday, Sunday 10-13 / 14-18
Cost: Euro 175 (concessions: students and under 26, euro 130)
Materials and tools necessary for the workshops are included in the cost of the course and will be provided for each participant.
General information
Participants are advised to bring your own drawing set, and clothing suitable for work in comfort, dirty, etc.
Usually at lunch time we eat together in the park nearby the castle. Everyone brings their own food; water and wine are always available for everyone.
A certificate of attendance will be awarded at the end of the course.
There is a limit of 10 places per workshop
5 participants are needed for the course to operate
If the course has insufficient participants to run, those already enrolled will receive a full refund of the amount they paid at registration.
Participants who have registered but find they can no longer attend will be refunded half the registration fee providing they notify us at least 20 days before the course commences.
Early registration is recommended in order to secure not only a place on the course but also accommodation in Montefiore Conca.