Non toxic / low-tech. Cardboard Drypoint
Jenny Robinson
28-30 giugno 2019
Castle of Montefiore Conca

This workshop focuses on a completely non-toxic, economical and low-tech approach to make carton calcification matrices using direct etching techniques.
This method allows the artist to quickly create complex images with the ability to use a wide variety of tonal signs and variations without the use of expensive or toxic products, such as copper, acid and rosin.
The cardboard matrices made with the techniques that will teach Jenny Robinson can be realized in a fraction of the time would be used for a traditional chalcography.
In this workshop will be given the tools to face a personal experimentation both for the preparation of the matrix and for the printing phases.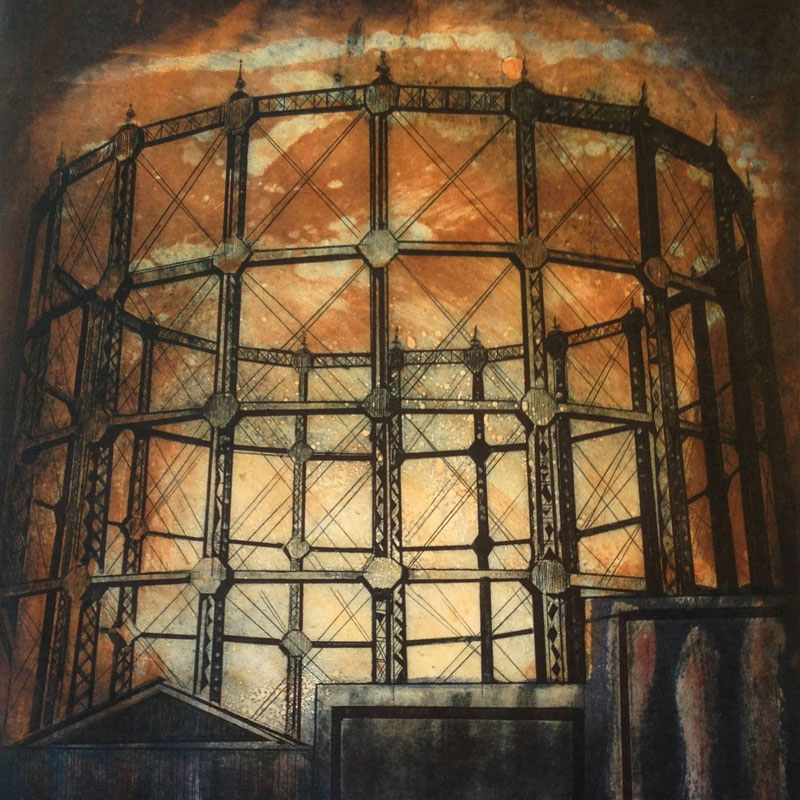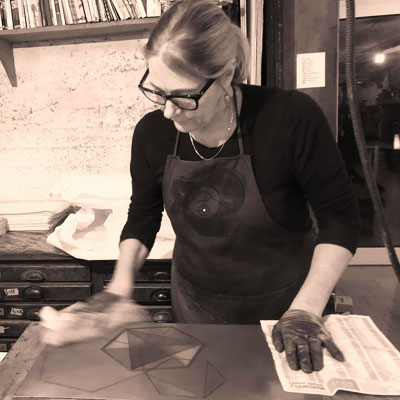 Jenny Robinson's work is informed by her immediate surroundings, where she lives, works and goes has a direct impact on the subject matter she is drawn to.
Her work for the past 2 decades has been a personal documentation of our rapidly changing urban environments
Robinson's Studio in San Francisco, based in an area of postindustrial decline and populated by architecture on the periphery of people's vision, is, like many other areas of the world, undergoing huge changes and gentrification. Her work reflects and builds on her own visual experience of the constant cycle of demolition and re development around her.
This workshop is suitable for beginners and those with some experience
Language: Spanish-English-Italian
3 – day workshop 28-30 June 2019
Location: Castle of Montefiore
Timetable: 10-13 / 14-18
Cost: Euro 220 (concessions: students and under 26, euro 180)
Materials and tools necessary for the workshops are included in the cost of the course and will be provided for each participant.
General information
Participants are advised to bring your own drawing set, and clothing suitable for work in comfort, dirty, etc.
Usually at lunch time we eat together in the park nearby the castle. Everyone brings their own food; water and wine are always available for everyone.
A certificate of attendance will be awarded at the end of the course.
There is a limit of 10 places per workshop
5 participants are needed for the course to operate
If the course has insufficient participants to run, those already enrolled will receive a full refund of the amount they paid at registration.
Participants who have registered but find they can no longer attend will be refunded half the registration fee providing they notify us at least 20 days before the course commences.
Early registration is recommended in order to secure not only a place on the course but also accommodation in Montefiore Conca.