Burin on copper symposium
This course is only for those who have practice in intaglio techniques.
This year the symposium will be conducted by the Japanese master Koichi Yamamoto one of the major contemporary burinist who will teach his particular engraving technique.
A preliminary phase deals with preparation of the plate and methods of sharpening the tools. The central part of the course involves experimentation with different techniques of burin engraving on copper: morphology of the sign; the relationship between heavy and light signs; the rhythmicity of the hatching and the intersecting undulations of 16th century engravings; the synthetic linear sign. The course concludes with the final phase of inking, cleaning and printing the matrix.
The symposium is designed as a moment of work and artistic exchange, to keep alive an art as complex as wonderfully fascinating. We will work and live together at the Castello di Montefiore Conca.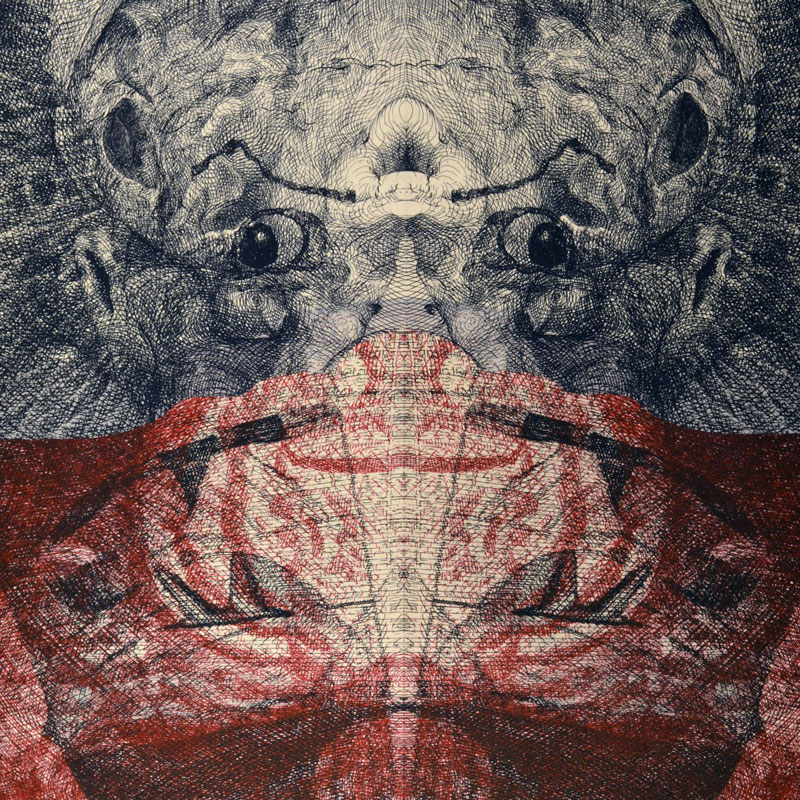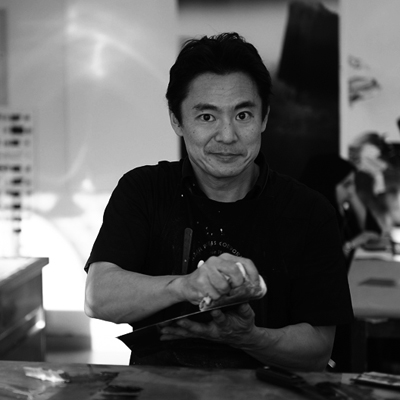 Koichi Yamamoto is an artist who merges traditional and contemporary techniques so as to develop unique and innovative approaches to the language of printmaking. His prints explore issues of the sublime, memory, and atmosphere. Koichi has worked at many scales, from small and meticulously engraved copper plates to large monotypes.
He completed a BFA at the Pacific Northwest College of Art in Portland, Oregon and then moved to Krakow, Poland, later he studied engraving at the Bratislava Academy of Fine Arts in the Slovak Republic. Koichi also studied at the Academy of Fine Arts in Poznan, Poland and completed an MFA at the University of Alberta, Canada. In addition he has worked as a textile designer in Fredericia, Denmark.
Koichi has exhibited internationally. He has taught at Utah State University and the University of Delaware and is currently an Associate Professor at University of Tennessee, Knoxville.
This workshop is suitable for those who has a printmaking experience: the places available are only 10 and will be made a selection of participants.
Language: Italian-English
workshop from 28 August – 1 september  2019
At the Montefiore Castle
Hours: 10-13 / 14-17
Cost: Euro 300 (concessions: students and under 26, euro 250). It is included accommodation in shared rooms.
Materials and tools necessary for the workshops are included in the cost of the course and will be provided for each participant.
General information
Participants are advised to bring your own set for design and clothing suitable for work in comfort, dirty, etc.
Usually at lunch time we eat together in the park nearby the castle. Everyone brings their own food.
A certificate of attendance will be awarded at the end of the course.
There is a limit of 10 places per workshop
5 participants are needed for the course to operate
If the course has insufficient participants to run, those already enrolled will receive a full refund of the amount they paid at registration.
Participants who have registered but find they can no longer attend will be refunded half the registration fee providing they notify us at least 20 days before the course commences.
Early registration is recommended in order to secure not only a place on the course but also accommodation in Montefiore Conca.
Rinuncia al corso: nel caso venga comunicato almeno 20 giorni prima dell'inizio, verrà restituita metà della quota di partecipazione.
Si consiglia di iscriversi il prima possibile ai workshop e prenotare per tempo i rispettivi alloggi nelle strutture di Montefiore Conca.